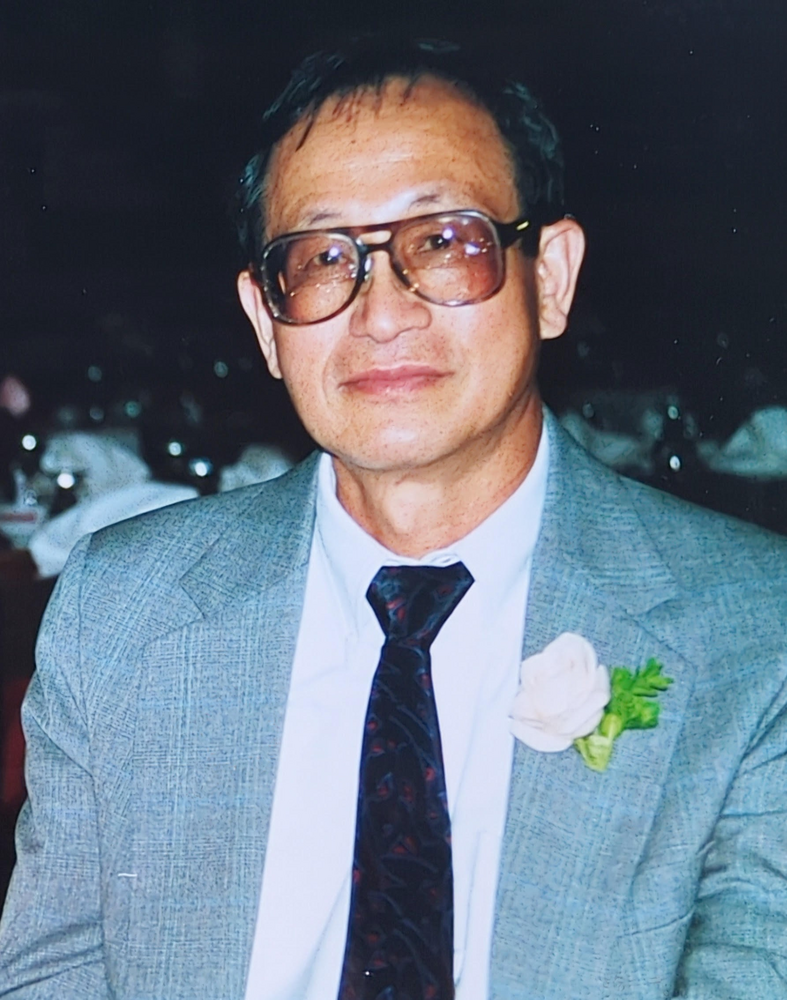 Obituary of Chin Shu Liu
LIU, CHIN-SHU
LATHAM - Chin-shu Liu (劉金樹), 92, of Latham, NY, beloved husband of the late Yinchao Liu (連鶯嬌), passed away peacefully at home on Friday, May 12, 2023.
Born on February 10, 1931 in Pingtung, Taiwan, Chin-shu was the son of Liu Chin-bao and Shin-Shing. He received his Bachelor's Degree in Civil Engineering from Taiwan University and his Ph.D. in Civil Engineering from Rutgers University. Chin-shu was married to Yinchao Liu (née Lien) on January 16, 1960 in Pingtung, Taiwan, and they had three daughters, I-Wen, Kim and Sally.
Chin-shu worked as a water resource engineer for the Taiwan government prior to emigrating to the United States. After graduating with his Ph.D., he worked as a water resource engineer on the optimization of New York and tri-state water systems for the New York State Department of Environmental Conservation for the remainder of his career. Chin-shu Liu was an integral member of the Taiwanese community in the Albany area for the past fifty years.
Survivors include his daughters I-Wen Liu Bow (John Bow), Kim Liu (Wayne Lukens Jr.), and Sally Liu (Bay-Wei Chang), and his grandchildren Christopher Bow, Eric Bow, Andrew Bow, Colby Chang, and Justin Chang. He was preceded in death by his wife, Yinchao Liu, his parents, Liu Chin-bao and Shin-shing, and three brothers.
A memorial for Chin-shu Liu will be held on Saturday, May 20, 2023, 12:00 PM at Capital Buffet, 145 Wolf Rd., Albany, NY. Photos celebrating Chin-shu Liu's life are available at https://tinyurl.com/ChinshuLiu. You are welcome to contact the immediate family by phone or in person.
The family requests no flowers. Donations may be made in his name to your favorite charity.
To light a memory candle for the family, leave a condolence message for the family, or plant a memorial tree, please visit www.dufresneandcavanaugh.com.
Memorial Celebration
12:00 pm
Saturday, May 20, 2023
Capital Buffet
145 Wolf Rd
Albany, New York, United States