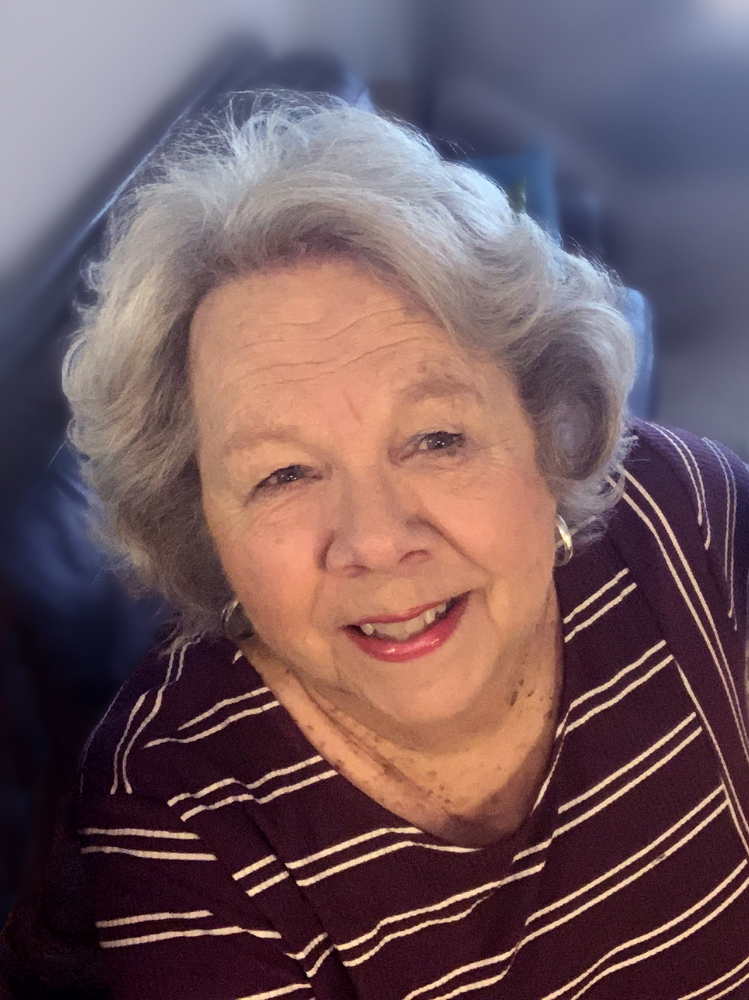 Obituary of Diana Louise Graff
DIANA LOUISE GRAFF
CLIFTON PARK - Diana Louise Graff, 81 of Clifton Park, beloved wife of the late Stanley M. Graff, passed away on Sunday, April 30, 2023.
Born in Coffeyville, KS, she was the daughter of the late Joseph J. and Helen Tharp. Diana and her husband Stanley were married on June 8, 1968, sharing fifty cherished years together prior to his passing in 2018.
Diana was a dedicated wife, mother, and woman of God. As a born-again Christian, Diana had a lifelong relationship with Christ, with whom she devoted time to every day, and was an active member of her church community. It would be fair to say that, along with her family, God formed the foundation of Diana's life.
Diana loved children, and as a teacher, she touched many young lives over a lifetime with children in both preschool and Sunday school. Diana continued teaching Sunday School up until the week before her death.
She leaves behind communities of friends all over the country, having spent many years each in Littleton, Colorado; Scottsdale, Arizona; Frisco, Texas; and her final home of Clifton Park, New York.
Diana was an absolute optimism in all things cannot be understated, she believed that life had so much good to offer, and that people have so much good inside them. Her ever-present light was a continuous blessing to everybody she came in touch with, whether for a moment or a lifetime.
She enjoyed many things: travel, a consistent menu of Hallmark movies, good meals and fellowship with friends or family or both, playing piano, arts and crafts, her community of friends, the game of bridge, holidays, and above all, every possible moment she could spend with her family.
Diana was the biggest fan, supporter, and cheerleader to both of her sons. She always believed and encouraged their many diverse interests, whether by supporting Ryan's ongoing commitment to the arts, or her absolute pride in Dan's military service. She loved spending time with her daughter-in-law Jenni, and her grandchildren, and saw them weekly.
Survivors include her two sons: Ryan Scott Graff and Daniel Patrick (Jennifer) Graff as well as her sister Vickie (Rusty) Stanford and four grandchildren: Derek, Daniel, Brayden, and Maddison. Also survived by several cousins, nieces, and nephews.
Relatives and friends are cordially invited to attend a memorial service celebrating Diana's life on Monday, May 8th, 2023 at Grace Fellowship Church, 1 Enterprise Ave, Halfmoon, NY 12065, beginning at 11:00 AM.
In lieu of flowers, memorial contributions can be made in Diana's name to The Salvation Army (https://give.salvationarmyusa.org/), The Wounded Warrior Project (https://support.woundedwarriorproject.org/), or Grace Fellowship Church (https://gracefellowship.com/give/).
For more information or to leave a condolence message for Diana's family please visit www.dufresneandcavanaugh.com.
Memorial Service
11:00 am
Monday, May 8, 2023
Grace Fellowship Church
1 Enterprise Ave
Halfmoon, New York, United States