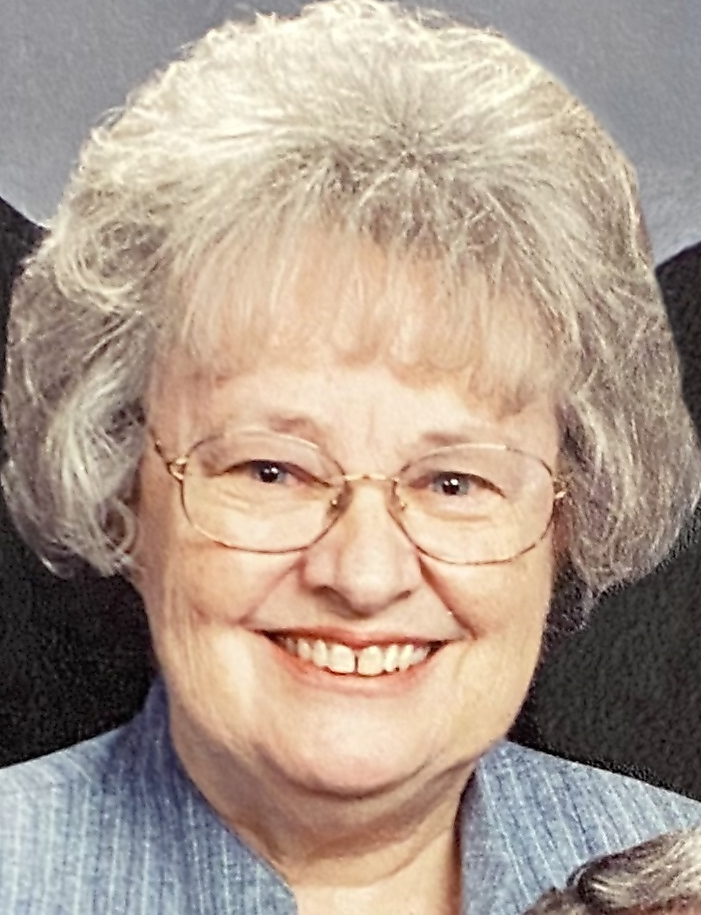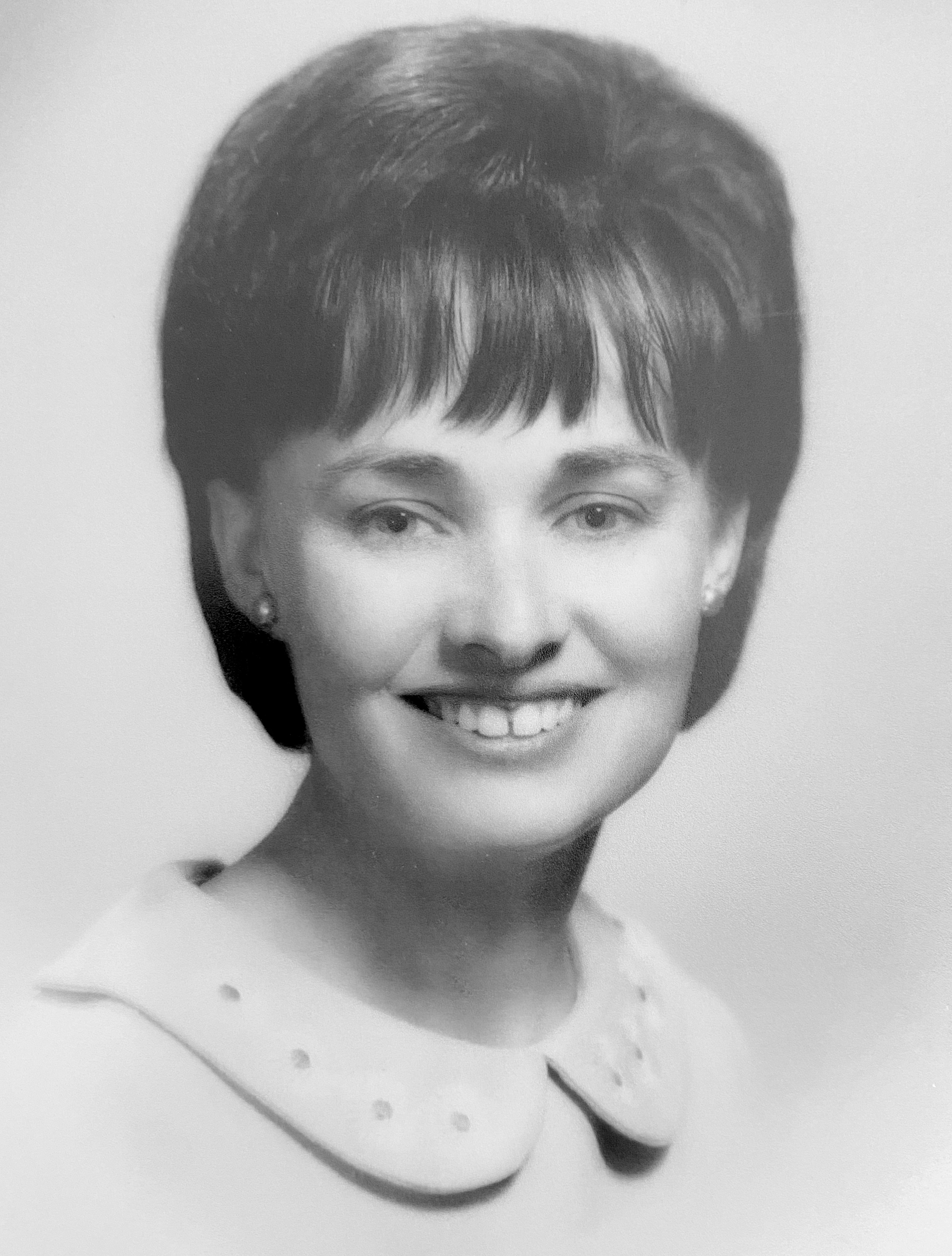 Obituary of Elinor F. Obuchowski
*UPDATE DUE TO WEATHER*
Funeral services originally scheduled for Elinor Obuchowski on Tuesday, March 14th have been postponed due to inclement weather to Wednesday, March 15th. The mass at Our Lady of the Assumption will be held at 9:00 AM followed by interment in St. Agnes Cemetery. Calling hours will proceed as originally scheduled on Monday, March 13th from 4 to 7 PM.

Elinor F. (Ritchie) Obuchowski
Elinor F. (Ritchie) Obuchowski, of Latham, passed away on March 8th, 2023.
Born and raised in Beverly, Massachusetts, she was the daughter of the late Austin F. and Gertrude E. (Maney) Ritchie. Following graduation from St. Mary's High School she was employed as a Dental Assistant before beginning a Civil Service career with the Administrative Division of the Massachusetts Department of Public Works in Danvers. She resigned her position as Principal Clerical Supervisor prior to her September 29, 1968 marriage to Richard H. Obuchowski of Salem, Massachusetts.
After a Netherlands Antilles honeymoon the couple made their home in Latham, NY, where they resided their entire married life. On September 28, 2006, the day before their 38th wedding anniversary, ALS (Lou Gehrig's Disease) claimed the life of Elinor's Beloved Life Partner.
In their early years together their union was blessed with the birth of their three children – two sons and a daughter. The '70s and early '80s were economically kinder to America's families, and Elinor felt very fortunate in being able to remain full time on the homefront with her young family. When Rich and their children joined the YMCA Adventure Guides program she thoroughly enjoyed participating in the indoor and outdoor family activities. Her children's Girl Scout and Cub Scout years were special as well – and the Little League years (T-ball through Seniors) when she cheered their efforts and their Dad's coaching and managing endeavors from the bleachers, and frequently worked the refreshment stands with Rich.
Throughout the children's elementary and junior high school years Elinor was an active parent volunteer – holding office and board positions with the PTA and serving on the PTA Council and PAC. A member of Our Lady of the Assumption (Latham) parish family, she volunteered in its School of Religious Education, teaching fifth grade for six years.
In the late 1980s she returned to the paid work force and was employed for eleven years in the Latham Water District office, retiring in 1999. Richard, a Civil Engineer with NYSDOT, retired later that same year.
From an early age she developed a love for reading, writing, and all kinds of music, especially choral singing – and in her New York years she sang with the Capitol Hill Choral Society as well as the ecumenical choirs Festival of Praise and its successor Festival Celebration.
Watching airplanes flying to and from North Beverly's small airport, excursions to Boston's Logan Airport, and a trip to New Hampshire's White Mountains when she was eight sparked a desire for travel (near and far) that remained with her throughout life. She found an equally enthusiastic traveling companion in her Husband, and they enjoyed many adventures as a family and as a couple – when life would allow. Avid railfans, they were longtime members of the National Railway Historical Society (NRHS) and its local chapter. They happily passed on their railroading passion to their children and grandchildren.
Together, they also enjoyed: hiking, canoeing, cross-country skiing, snorkeling, the arts, as well as classic movie serials, radio shows, and comic books from their childhood years, all things "PEANUTS," Salem Willows popcorn, and the Boston Red Sox. One of her favorite volunteer efforts was working at the Albany Comic Con.
Elinor's interests in music, history, and travel were further nourished by UCALL classes (Union College Academy for Lifelong Learning), as well as membership in the former Siena Opera Club, local historical societies, and Colonie and Clifton Park senior organizations. She also enjoyed strumming the ukulele, an instrument that her father taught her how to play when she was very young.
While in her early teens she discovered the television series "Death Valley Days" and made the history of the Valley the subject of a high school research paper. In the process she fell in love with her subject, vowing to visit there one day. A multi-generational trip with her beloved family to Death Valley National Park in 2018 fulfilled that dream.
In addition to her late husband and parents, Elinor was predeceased by her cherished younger sister, Arleen (Ritchie) Ostrowski.
Richard and Elinor leave the richest of legacies in their children and grandchildren: son Joel Obuchowski and fiancée Denise Safranec of Loudonville, NY, daughter Susan Obuchowski-Berman and husband Michael Berman and sons Nathaniel and Ethan of Oakton, VA, son Jon Obuchowski, wife Loretta and daughter Martha of Somerville, MA.
Elinor is also survived by her brother Kenneth Ritchie of Brooklyn Heights, NY, brother-in-law John Ostrowski of Bolton, MA, sister-in-law Lucy Ann (Obuchowski) Ahern of Danvers, MA and several nieces and nephews.
Relatives and friends are cordially invited to attend calling hours on Monday, March 13th, 2023 from 4:00 to 7:00 PM at Dufresne & Cavanaugh Funeral Home, 149 Old Loudon Rd., Latham. Mass of Christian Burial will be celebrated on Wednesday, March 15th, 2023, 9:00 AM at Our Lady of the Assumption Church, 498 Watervliet Shaker Rd., Latham, Rev. Geoffrey Burke celebrant. Interment to immediately follow the mass in St. Agnes Cemetery, Menands.
In lieu of flowers the family requests that donations be made to St. Peter's ALS Regional Center at 19 Warehouse Row, Albany, NY 12205, (518) 525-1629. https://www.sphp.com/find-a-service-or-specialty/als-regional-center/how-you-can-help
To leave a message of condolence or for more information please visit www.dufresneandcavanaugh.com.
To send flowers to the family or plant a tree in memory of Elinor Obuchowski, please visit Tribute Store
Visitation at Funeral Home
4:00 pm - 7:00 pm
Monday, March 13, 2023
Dufresne & Cavanaugh Funeral Home, Ltd.
149 Old Loudon Road
Latham, New York, United States
Funeral Mass
9:00 am
Wednesday, March 15, 2023
Our Lady of the Assumption Church
498 Watervliet-Shaker Road
Latham, New York, United States
Final Resting Place
10:30 am
Wednesday, March 15, 2023
St. Agnes Cemetery
48 Cemetery Avenue
Menands, New York, United States