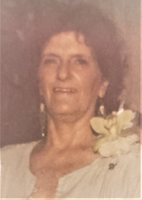 Frances A Fiegler
FRANCES A FIEGLER
LATHAM – Frances A. Fiegler, 84, longtime resident of Latham passed away suddenly on September 28, 2021 at her beloved home on Monroe Avenue which her husband built.
Born on December 26, 1936 in Latham she was the daughter of the late Thomas and Mary (Federico) Mundipare. She was born in the house in which her parents built, right next door to her later longtime residence.
Frances was an active member of St. Ambrose Church for 84 years. Even when she couldn't attend daily mass, she would receive communion from her sister Elaine. She was a founding member (with Roseanne Swedo) of the Thanksgiving dinner for the less fortunate where she, with the help of volunteers, would serve over one hundred people every year. She forged many lasting friendships and touched many lives through her involvement with St. Ambrose.
Frances had a passion for cooking and baking for others. You could go to her house any time and should would make a meal out of whatever she had in the refrigerator. She also was an avid fan of old classic movies, a love she shared with her sisters.
In addition to her parents Frances is predeceased by her husband Sandor, dear friend Joe Vanderlinden, her aunts and uncles, and most recently her dear Uncle Nick Placido who passed away at the age of 99.
Survivors include her son Chris Fiegler, daughter Stephanie (William) Cox, sisters Sylvia Broderick and Elaine Mundipare, as well as her twin sister Mary Jane Mundipare, and her much loved grandsons Alex and Logan Cox who she affectionately referred to as "her boys" and would do anything in the world for. "Her boys" were her pride and joy. Frances is also survived by several nieces and nephews as well as her dear friends Peggy Coler, Angie Vanderlinden, Arlene Mceleroy, and many dear friends and neighbors on Monroe Avenue.
Frances' family would like to thank Colonie EMS for always being there in difficult times and a special thank you to Colonie Police Dept. officers Bach and Spardella for their care and concern.
Relatives and friends are invited to attend a memorial visitation on Monday, October 4, 2021 from 4-6pm at the Dufresne & Cavanaugh Funeral Home, 149 Old Loudon Rd., Latham. Funeral Mass will take place on Tuesday, October 5, 2021 at 9:00 am at St. Ambrose Church. Interment will immediately follow at St. Patrick's Cemetery, Watervliet.
For directions, information, to light a memory candle or order flowers for the family please visit www.dufresneandcavanaugh.com.