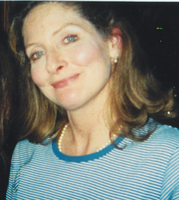 Kim M. Saulpaugh
KIM M. SAULPAUGH
Latham-Kim Mousseau Saulpaugh, 61 of Latham, beloved wife of Philip G. Saulpaugh, entered into eternal life on Monday, January 21, 2019 at Samaritan Hospital in Troy.
Born in Troy, on August 1, 1957, she was the daughter of the late William and Rosemary (Glenhoff) Mousseau. Kim married the love of her life Philip G. Saulpaugh August 20, 1977 and the two have shared a beautiful marriage of 41 years. She was a graduate of Hudson Valley Community College with a degree in dental hygiene. Kim was a dental hygienist with Latham Dental for many years. She was a member of the NYS Dental Association. She loved all children, the ocean, swimming pool, a beautiful lake and a good book. Kim's greatest joy in life was her family and being a caretaker.
Survivors in addition to her husband include her loving daughters Shannon Marie Saulpaugh and Kelly Lynn (John) Rivenburgh, her cherished grandchildren Sean William Hamilton, Brielle Madison Rivenburgh and Lillian Rose Hines, her sister Lynn Mousseau Miller and several nieces and nephews.
Relatives and friends are invited and may call Friday January 25, 2019 from 3:00 p.m. to 7:00 p.m. at Dufresne & Cavanaugh Funeral Home, 149 Old Loudon Road, Latham, NY. with Rev. Carl Noakes officiating.
For directions, information, to light a memory candle or order flowers for the family please visit www.dufresneandcavanaugh.com.