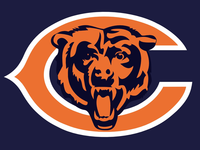 James R. Johanson
JAMES R. JOHANSON
Loudonville- James R. Johanson, 68 of Loudonville, passed away on Thursday, September 13, 2018 in the comfort of his home.
Born in Tooele, Utah on March 26, 1950, he was the son of the late Ray and Mary Kathleen (Humphrey) Johanson. Jim was married to Dianne Johanson on June 19, 1993 and shared a loving and devoted union of 25 years prior to his passing.
Jim has been employed for 49 years with Bechtel Corporation an engineering, procurement, construction, and project management company. It is the largest construction company in the United States and the 8th-largest privately owned American company in 2017. He was also an avid golfer and diehard Chicago Bears fan.
In addition to his loving wife Dianne, he is survived by his daughter Kristin Johanson of Bear DE, Step Son Shaun Spencer of Loudonville, Step Daughter: Tamara (Jeremiah) Southard and their son Lucas of Ravena, Stepdaughter: Shannon (Sarah) Sleeper and their children J.J. and Trinity Hillman of West Coxsackie as well as Dianne's stepchildren James (Gina) Sleeper, Michael Sleeper and Christine Sleeper and Great nephew PJ Mastriano III of Delaware.
Jim is predeceased by his brother Rick Johanson.
Relatives and friends are invited and may call on Wednesday September 19, 2018 from 4:00 - 6:00 pm at Dufresne & Cavanaugh Funeral Home, 149 Old Loudon Road, Latham with a memorial service to follow at 6:00 pm at the funeral home.
For directions, information or to light a memory candle for the family please visit www.dufresneandcavanaugh.com.