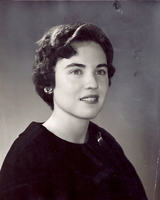 Marilyn Theresa Foley
MARILYN THERESA FOLEY
Schenectady- Marilyn (Hughes) Foley 80, passed away on January 13, 2018 following a long battle with dementia.
Marilyn was born in Dorchester MA in 1937, the daughter of the late Thomas Hughes and Marion Leahy, she was the devoted wife of Jeremiah Aloysius Foley, and loving mother of Susan Foley, Paul Foley, Brian (Francine) Foley, and Keith Foley and loving grandmother of Catelin Lombardo Foley she also has three sisters Eleanor Fitzgerald, Regina Hughes, and Margaret Hughes. She is also survived by many nieces, nephews and untold numbers of cousins.
Marilyn grew up in Dorchester Massachusetts graduating from Woodrow Wilson Junior High School, The Archbishop Cushing Central High School, and Boston State Teachers College. Shortly after college, she taught fourth grade in Randolph Massachusetts at the Elizabeth G. Lyons Elementary School. She met her husband on Cape Cod as he was on leave from the Army. The young couple relocated to Albany NY in 1962. Marilyn taught elementary school and then substituted in the North Colonie Public Schools while her children were young. She worked at Macy's and then at the New York State Department of Social Services retiring in the late 90s. From early childhood through to her later years, she was active in tap dancing, in Community Theater, and was a Timeless Tapper. She loved holiday egg nog and musicals, especially if Donald O'Connor and Gene Kelly starred. Singin' in the Rain was her favorite movie.
Relatives and friends are invited and may call on Wednesday January 17, 2018 from 4:00-6:30 pm at the Dufresne & Cavanaugh Funeral Home, 149 Old Loudon Rd., Latham.
Funeral services for Marilyn will be celebrated at 6:30 pm at the conclusion of the visitation. Burial will take place at 10:30 am Thursday January 18 at Saratoga National Cemetery in Schuylerville.
Due to cemetery floral regulations, the family requests donations to the Alzheimer's Association, 4 Pine West Plaza, Suite 405 Washington Ave Ext., Albany NY 12205. https://act.alz.org/site/Donation2?df_id=32112&32112.donation=form1&
For directions, information or to light a memory candle for the family please visit www.dufresneandcavanaugh.com.