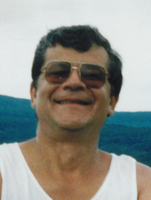 James G. Evans
JAMES G. EVANS
Colonie- James G. Evans, 75 of Colonie passed away peacefully on Saturday, December 16, 2017 in the comfort of his home.
Born in Colonie on June 26, 1942, he was the son of the late James G. and Betty Ann (Harris) Evans Sr. He was a graduate of Colonie High School and Albany College of Pharmacy Class of 1965.
Jim was a Pharmacist at Ellis Hospital in Schenectady for over 40 years, he also enjoyed playing tennis at Tri-City Tennis Club in Latham and fishing with his friends.
Jim is survived by many special friends.
Friends are invited and may call on Saturday January 6, 2017 from 9:00-10:00 am at the Dufresne & Cavanaugh Funeral Home, 149 Old Loudon Rd., Latham with funeral services at 10:00 am at the conclusion of the visitation.
For those that can't attend on Saturday January 6, a memorial service will be celebrated on reunion weekend at the Albany College of Pharmacy on Saturday June 2, 2018 at 10:00 a.m.
Interment will take place in Our Lady of Angels Cemetery in Albany.
For directions, information, to light a memory candle or order flowers for the family please visit www.dufresneandcavanaugh.com.