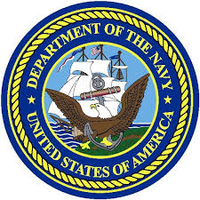 Gertrude P. "Trudy" Traenkle
GERTRUDE P. "TRUDY" TRAENKLE
Latham- Gertrude "Trudy" P. Traenkle, 89 of Latham passed away peacefully on Saturday December 2, 2017 at The Grand Rehabilitation & Nursing at Guilderland.
Born February 22, 1928 in Irvington, New Jersey, Trudy was the daughter of the late John and Frances (Seeger) Traenkle. She proudly served in the United State Navy from 1953 to 1957
Trudy was an Assistant Scientist with Hoffman & LaRoche in Nutley, New Jersey for 27 years before retiring in 1986. She was a former parishioner at St. Mary's Parish in Nutley, NJ and currently a parishioner at Our Lady of the Assumption Church in Latham.
Trudy is survived by her loving niece Dr. Diane Traenkle of Michigan and her four great nieces, one great nephew and many friends. She was predeceased by her brothers Walter J. Traenkle and Mark Traenkle.
In keeping with Trudy's wishes there will be no visitation.
A Mass of Christian Burial will be celebrated on Friday December 8, 2017 at 10:00 a.m. at Our Lady of the Assumption Church, 498 Watervliet-Shaker Road, Latham with Fr. Geoffrey Burke officiating.
Interment with military honors will take place in Saratoga National Cemetery, Schuylerville.
In lieu of flowers donations can be made in Trudy's memory to a local hospice agency of your choice.
For information or to light a memory candle for the family please visit www.dufresneandcavanaugh.com.